Did you ever think about how astronauts perform welding in space? Well, performing welding activities in the area is very different from welding performed on earth. In other words, it becomes very complicated to perform the welding on space due to various reasons. Furthermore, the problems which cause the primary purpose of lacking cold welding in space are lack of gravity. Also, freezing, voids present in space and others are some of the other reasons. However, the in-space welding depends on the temperature on the weld pool and molten material distribution; it becomes quite challenging to perform welding in space. You can perform cold welding in space, but here's a piece of information you should know.
Cold Weld
Cold welding is a solid-state process in which the joining of parts takes place in the absence of fusion or heating. To clarify, cold welding takes place quickly without any external heating environment. However, unlike in fusion welding, cold welding in space is performed without the use of liquid or any other molten state. For instance, many of the metals easily react to fusion welding performed on earth like carbon, silicon, and others. Aluminum is perfect for carrying out the welding process in space due to its great properties.
Cold welding has come into recognition in the early 1940s. Moreover, when the two similar metals are bought in contact, the metals firmly adhere to each other. It happens because the metals have similar properties, and it makes them easily combine. Cold welding usually takes place when there is a joining of two parts with the help of external pressure. Therefore, it results in a deformation process of plastic. Not all the alloys are suitable to perform cold welding because of their unique properties. In other words, a pure aluminum alloy is well suited to perform cold welding.
It is tough to perform the fusion welding on aluminum alloy. Therefore, you can use cold welding for this process.
Cold Welding In Space
Well, it is possible to perform welding activities in space. These welding activities must be cold welding. The fusion welding is difficult to achieve on space due to the lack of heat environment. But it is possible to perform the cold welding easily individually with aluminum alloys.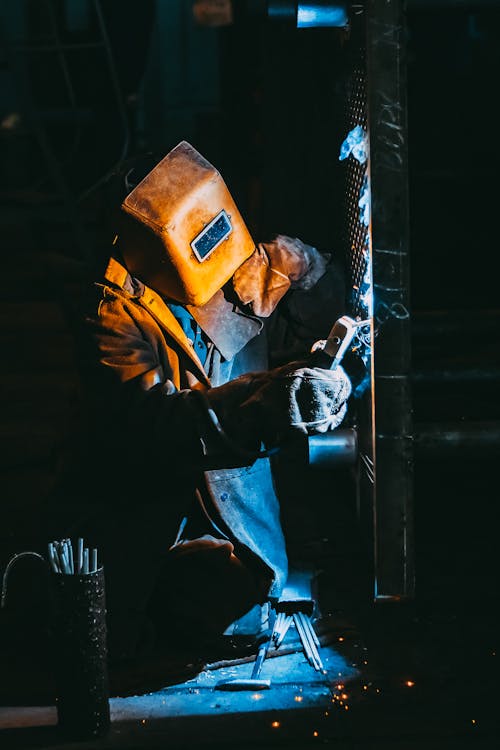 Cold welding generally happens at low temperatures. The reason behind is it takes very less energy to move the atoms. However, the thin oxide layer present on the surface of each metal makes it difficult to perform the cold welding. And so, the anodizing alloys cannot be cold-welded easily. But, when performing the cold welding in space, these natural surfaces can be easily exposed because they replenish very efficiently.
The main attribute which defends performing cold welding is the mechanical properties of the elements. Usually, all of those metals which travel into space are first exposed to the earth's environment. And so, these metals retain oxidation layer on their surfaces, which makes it difficult to weld in space. Moreover, these problems can be sorted by using different chemicals. And so, we can say that it is possible to perform the cold welding in space efficiently.